What we do
Multicultural Affairs・International Exchange (International Community Bureau)
The number of foreign residents living in Sapporo, a city of 2 million people, has been increasing rapidly since it exceeded 10,000 in 2016.
By providing support to foreign residents in their daily lives, fostering human resources to promote multicultural city planning, collaborating with other people in charge, and providing information in multiple languages, we work to promote a multicultural city where people of different nationalities, ethnicities, and languages can live together, accepting each other's cultural differences.
In addition, through international exchange and cooperation with sister cities and other organizations, we will develop human resources that play an active role on the international stage, deepen understanding and friendship with countries around the world, and further Sapporo as an international city.
Livelihood Support for Foreign Residents
We make various efforts to promote multiculturalism so that everyone can live in Sapporo City with peace of mind while respecting differences in language and culture.
Operation of SAPPORO HELP DESK for Foreign Residents and Consultation with Specialists
Sapporo Community Interpreters
Japanese Language Education and Children's Education Support
Maternal and Child Health and Child Support
Promotion of Access to Medical Care
Operation of M-Square (former Communication Salon)
Organizing exchange programs in the community and training foreign citizen partners
Disaster countermeasures and disaster awareness
Providing and disseminating information in multiple languages
International human resource development
We introduce situations and cultures of countries and regions around the world, and provide opportunities for cross-cultural understanding and international exchange.
We develop human resources with an international perspective for multicultural coexistence and the creation of a city that is open to the world.
Children's Multicultural Education Program
Dispatch of Sapporo City CIRs (people with foreign backgrounds) to schools, etc.
Internships and other work experience
International Exchange Forum for Sapporo Area Universities
Networking and training of multicultural and international exchange groups in the city
Seminars to introduce cultures of various countries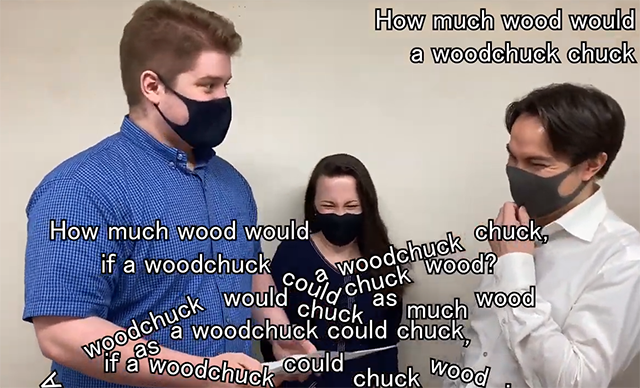 Citizen Volunteer Activities
Volunteers support the development of multiculturalism and the international city of Sapporo.
A variety of citizen volunteers play an active role in multiculturalism and international exchange.
Foreign Language Volunteers
Homestay Volunteers
Japanese Culture Volunteers
Sapporo Community Interpreters
Sapporo International Citizen Partners
Sapporo Assistance for Foreigners in Emergencies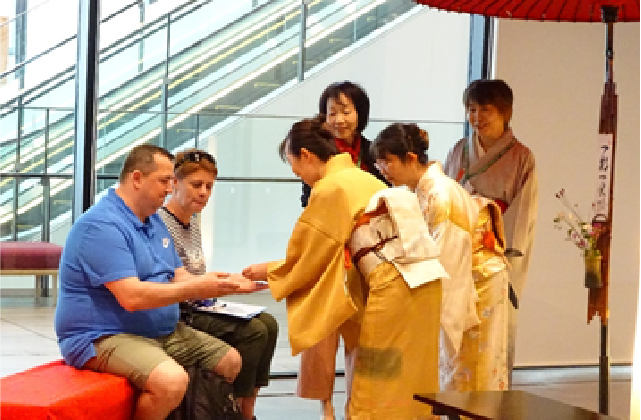 International Exchange and Cooperation
We promote exchange programs with foreign countries, including citizen exchanges with five sister and friendship cities in cooperation with members of the Sapporo Sister Cities Association.
We also collaborate with JICA and NGOs to inform citizens of the current state of international cooperation, which is not limited to support for developing countries.
Management of the Sapporo Sister Cities Association
Youth exchange (Portland) and various other international exchange programs
Collaborative projects with the Japan International Cooperation Agency (JICA) and NGOs.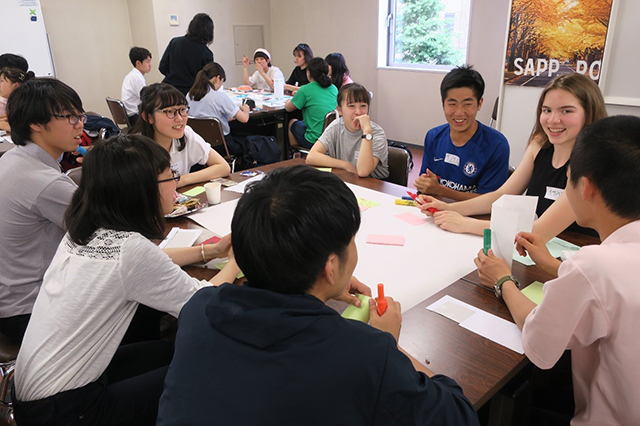 Multicultural Affairs・International Exchange
SAPPORO HELP DESK for Foreign Residents
Foreign residents who live in Sapporo are welcome to come consult about problems that they have encountered in their lives in Japan. Advice and support will be provided so that the consultee can be better prepared to solve problems by themselves.
SAPPORO HELP DESK for Foreign Residents is operated by Sapporo International Communication Plaza Foundation (SICPF), entrusted by Sapporo City.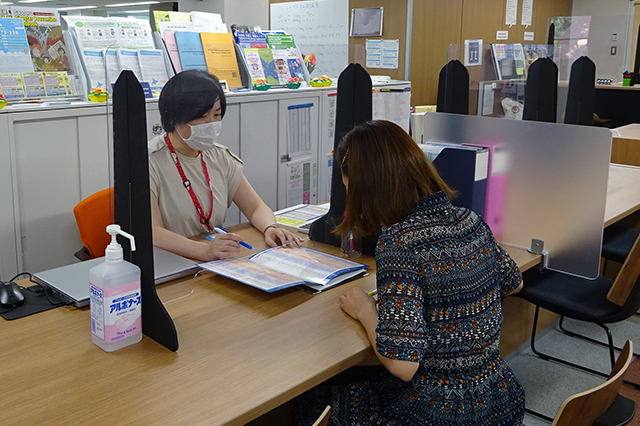 Sapporo International Student Center
The Sapporo International Student Center, opened in 2000, is a dormitory for international students owned by the city of Sapporo.
The Sapporo International Plaza operates this facility as a designated administrator, supporting international students so that they can live comfortably and safely in Sapporo.
Convention Bureau
The Convention Bureau plays a central role in promoting business events and MICE* in Sapporo.
The Convention Bureau provides one-stop services to support the holding of conferences and corporate incentive tours, as well as promotional activities in Japan and overseas.
The Convention Bureau also provides a wide range of services to promote people-to-people exchanges, academic and business exchanges, revitalization of local industries, and enhancement of the brand power of the international city of Sapporo through MICE.
MICE Stands for
Meeting

Incentive Travel

Convention

Event/Exhibition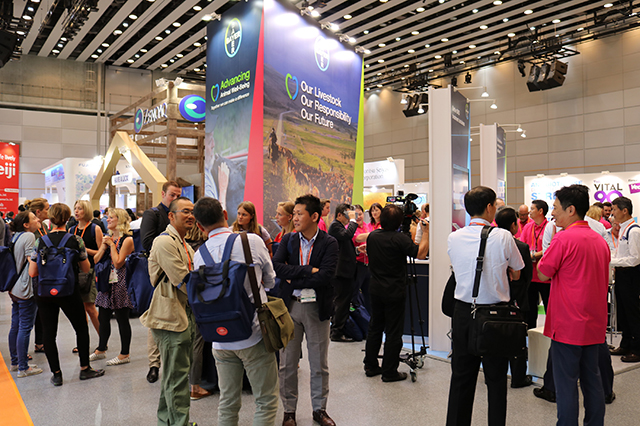 Attraction and promotion
Promote the environment and urban attractiveness of Sapporo as a MICE host city to attract business events.
Planning and consulting for attracting MICE
Introduction of facilities and support for inspection tours
Participation in domestic and international trade shows specializing in MICE
Subsidy system to promote MICE attraction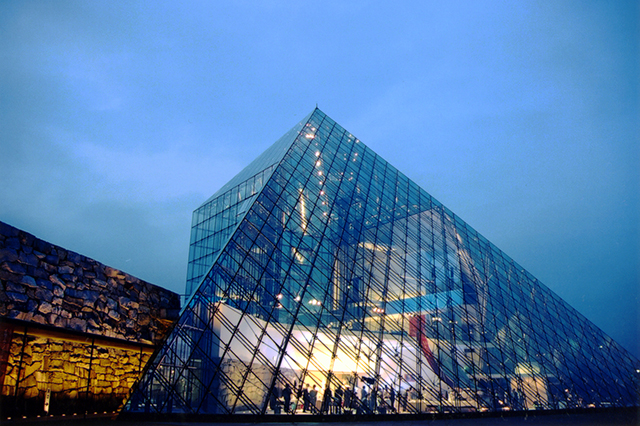 Event Support
We support international and domestic conventions and corporate events by utilizing our regional network.
Meetings and Conferences
Promotion and public relations support
Support for holding events by citizen volunteers, etc.
Incentives, corporate events
Development and proposal of activity programs
Coordination of model courses and venues
Provision of welcome programs, etc.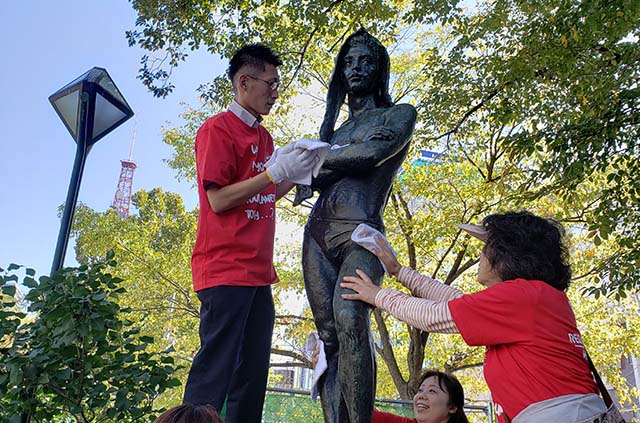 Cooperation with Related Organizations and Stakeholders
We build networks with local stakeholders and domestic and international MICE-related organizations to strengthen the foundation for acceptance.